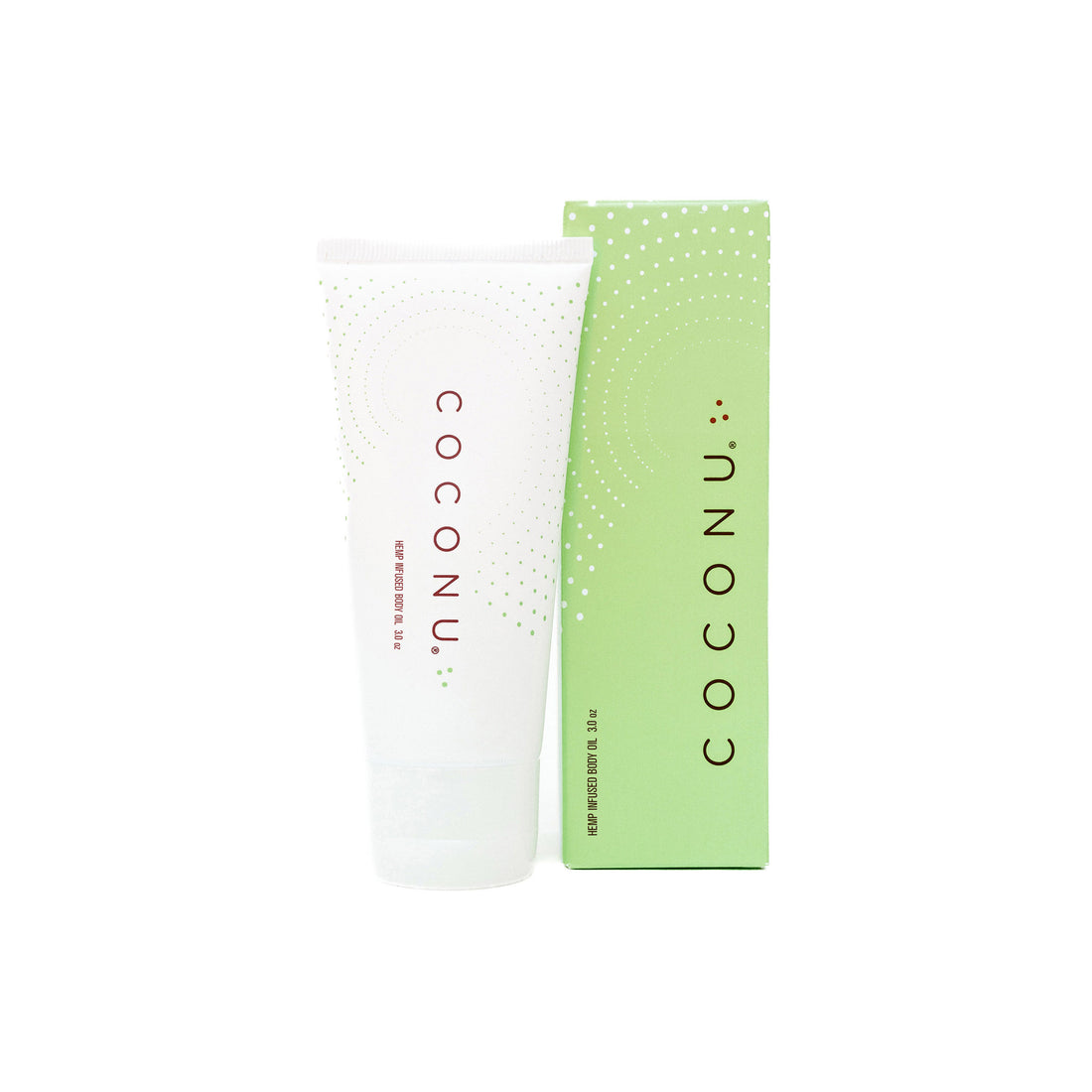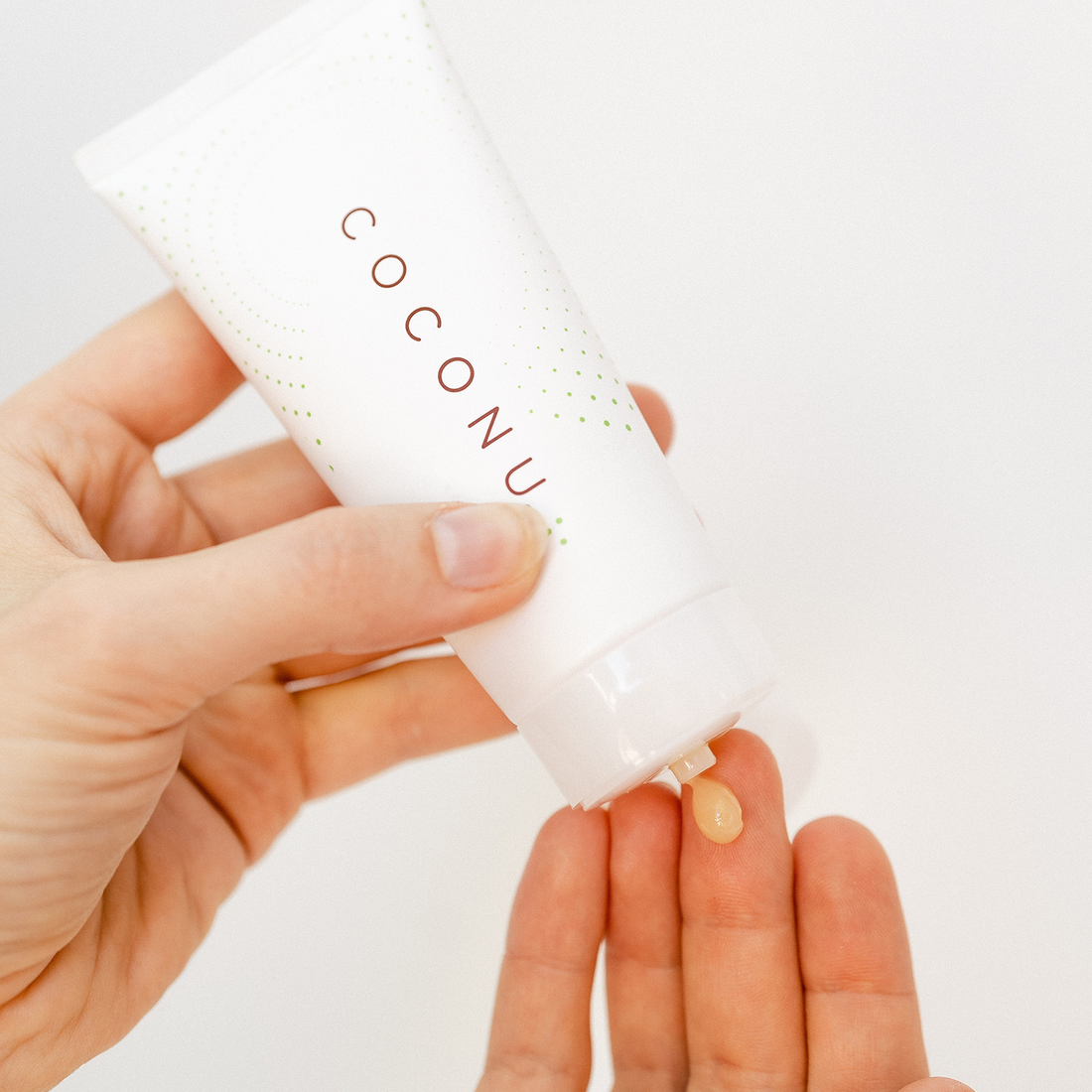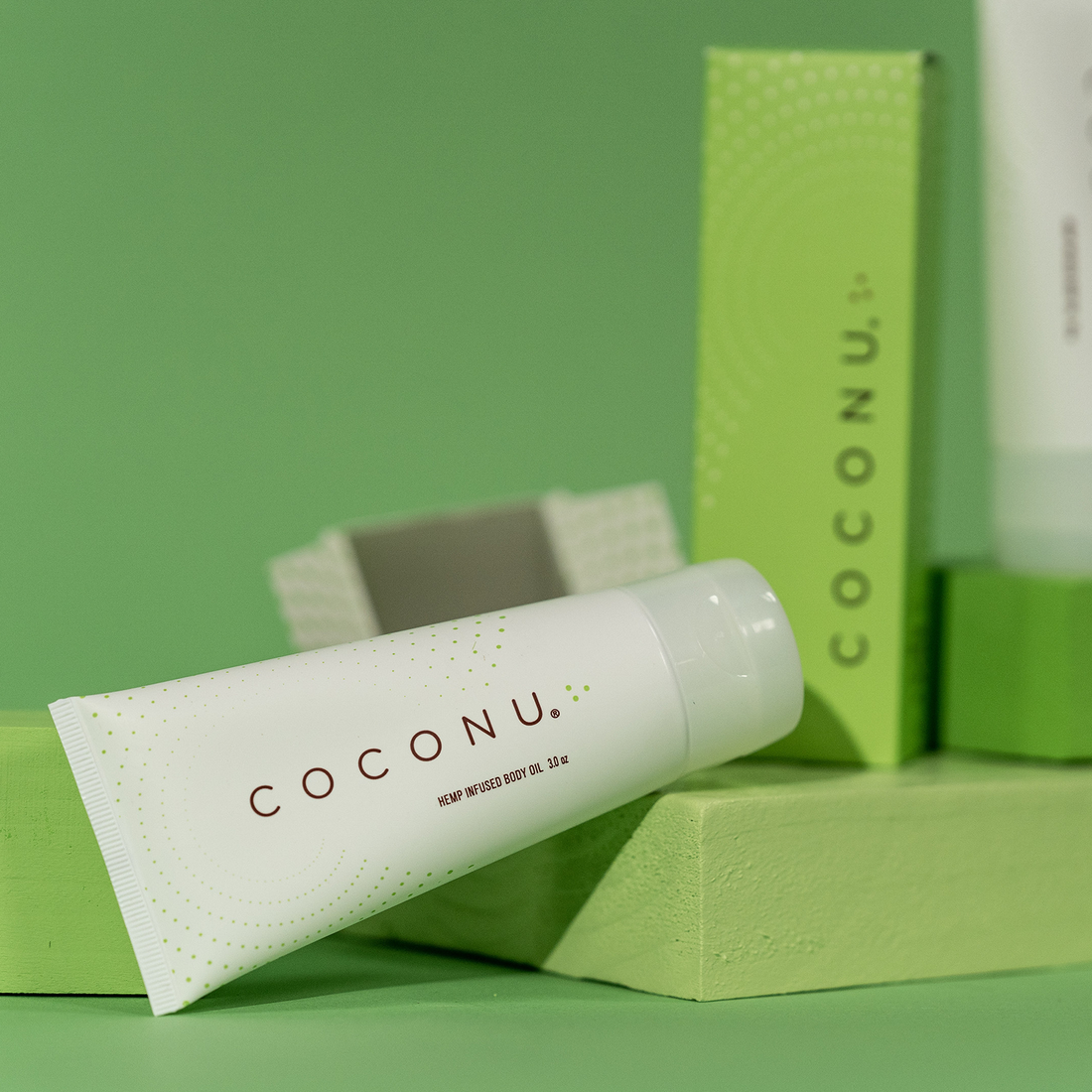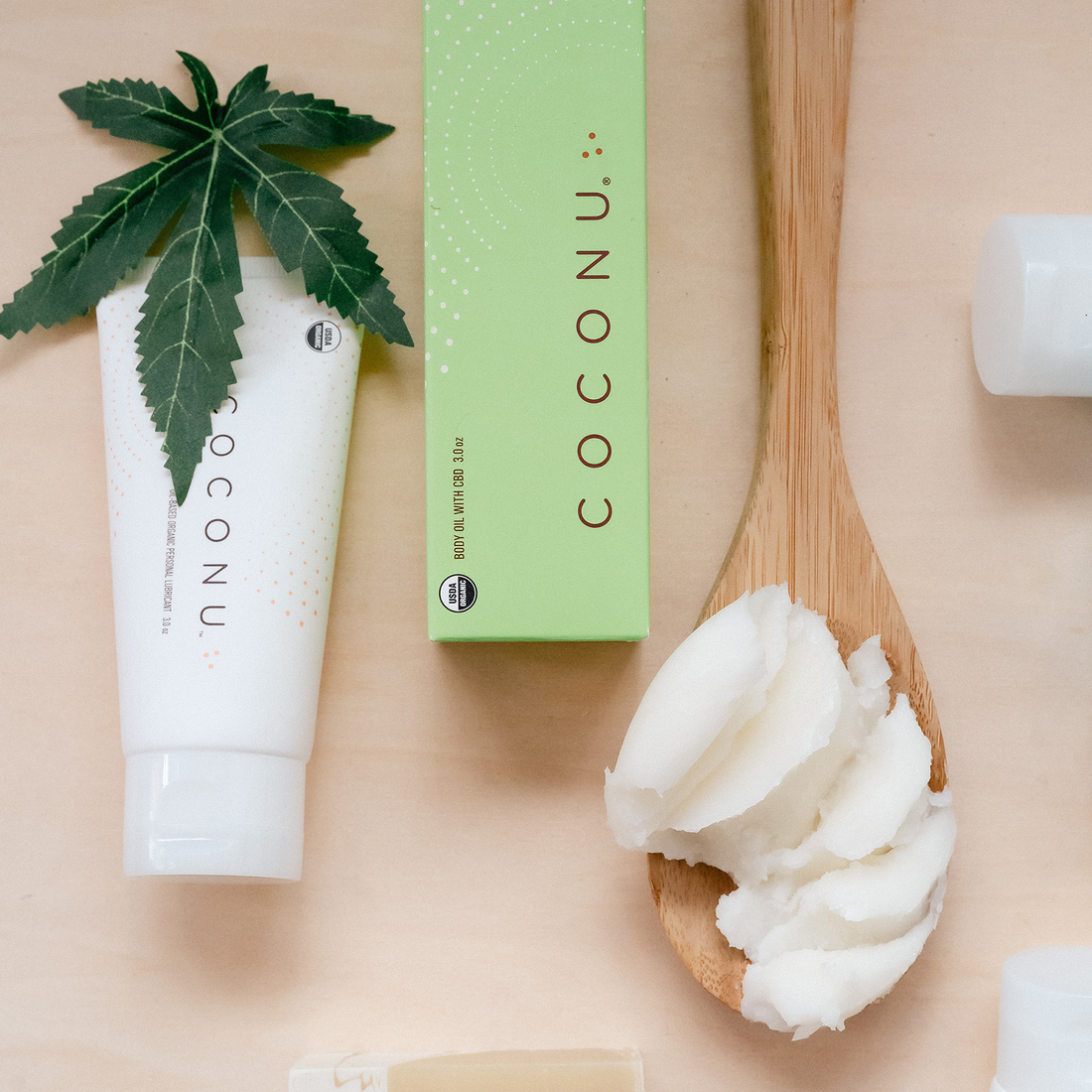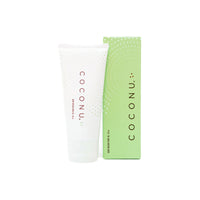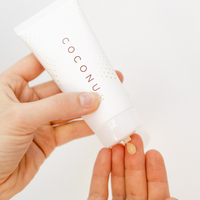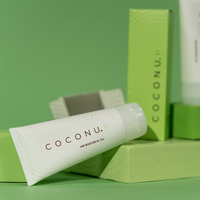 Natural and Organic Body Oil (& Lubricant) - 3.0 oz
Coconu Hemp Infused Body Oil (also a lube!) is a 100% natural formula that combines the goodness of coconut oil with hemp's known benefits to soothe your body before, during, and after play. Better for(e)play, naturally.
CUSTOMERS LOVE HOW COCONU FEELS
"This product makes sex even more enjoyable! No more waiting between foreplay or starting a quickie with having to slowly slip inside, we can get straight to the good stuff. We also feel so good about the natural ingredients."
"This is unlike anything we've used before! Silky smooth and very relaxing! Great for massage oil and... Highly recommend!"
"My husband and I love this! It's silky smooth and feels more intimate and "real" than any other lube we've ever tried. It can be used as a lotion or a lube. It's also slightly sweet. We've already recommended it to so many people!"
FREQUENTLY ASKED QUESTIONS
CAN I USE COCONU HEMP INFUSED BODY OIL AS A LUBE?
Yes! It is safe for internal and external use, but it is not compatible with latex condoms.

HOW DO I USE COCONU HEMP INFUSED BODY OIL?
Apply it liberally wherever your body needs a little soothing. It's great for sore muscles, aches and pains, and sensitive skin. It's formulated to be quickly absorbed for immediate hydration and soothing. Allow up to thirty minutes after applying and massaging to experience increased sensation and decreased discomfort.

HOW DO I STORE IT?
Store body oil at room temperature so it's always ready to go. Because of the natural properties of the coconut oil, it may harden a bit if it gets too cold. But it can be warmed up just as easily—just massage it lightly with your hand or run the tube under warm water (make sure the lid is closed tightly).